One of the most challenging aspects of running a small business is getting access to the capital you need to grow. Bootstrapping and investment from friends and family can only carry your company so far, and sourcing capital from outside investors can be time consuming and difficult.
LED lighting companies have faced unique headwinds in acquiring financing. Although initial investment in LEDs can carry a high price tag, the savings compared to older high intensity discharge (HID) lighting pays off quickly – cutting energy costs and drastically reducing bulb replacement costs. Though the costs of LED fixtures are dropping quickly, retrofitting an entire business space with new LED lighting can still be too large a sum for many customers to afford. Therefore, LED light manufacturers have adapted by providing financing for their customer's purchases – directly or through a third party.
LED Manufacturer Growth Potential
The LED lighting industry has strong support. The Department of Energy expects that LED lighting will represent 36% of all lighting sold by 2020, and 74% by 2030. With such market opportunity, competition in the space is fierce. Because LED technology is advancing so rapidly, industry-leading companies with the highest quality and most cost-effective LEDs are leaving their rivals behind.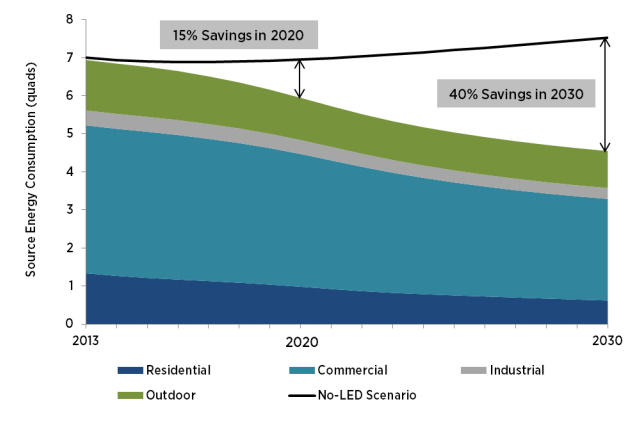 Funding for LED Manufacturers
Yet, finding private investors can be difficult. Those unfamiliar with the industry can struggle to separate a good investment from a bad one. Companies such as California Lightworks, which develops LED systems for horticultural uses, are separating themselves from their competition by applying Silicon Valley thinking to the industry. Their systems mimic natural sunlight patterns to yield better crop growth with less energy usage. With the rise of urban farming and the legalization of marijuana in some states, the market demand for high quality LED grow lights is increasing significantly. However, traditional sources of business funding are still failing to capitalize on many investment opportunities in the private market.
How EquityNet Gets LED Manufacturers Funding
Small businesses, like California Lightworks, have successfully gotten the funding they need to grow through EquityNet. The EquityNet team connects small businesses with both equity investors and lenders from traditional, alternative and creative sources that are knowledgeable of the industry. This allows small business owners to simultaneously review traditional and alternative sources of funding, and ultimately select the best option for their business. Many entrepreneurs find that industry-specific alternative and creative investors are better fits than traditional sources of funding because they understand the opportunity and business model in front of them.